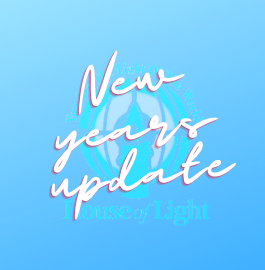 New Years Update


Wed , 20-1-2021



2732 views

Love never Gives Up, Never Loses Faith, and endures through every Circumstance. 

  (1Cor. 13:7)

 

Unity too endures in spite of the Covid 19 restrictions, keeping distance, No visits, No hugs, etc… We can still enjoy the Boundless Measure of God's perfect Love!

And you our dear Prayer Warriors and Friends, are a beautiful act of Kindness from the Heart of God to ours.

 
---
Hope your Christmas  and each day of the New Year keep overflowing with God's Love, Light, Health, Protection, and Joy.
Some updates 
We, the Barhoums, seniors and juniors, and the House of Light staff, praise the Lord for HIS care and protection all throughout 2020. By the power of the HOLY SPIRIT we go ahead doing the missions we are chosen to fulfill. The Lord is at work.
Prison ministry 
It's not the same doing all things through the Media, especially visiting prisoners through Zoom. Yet, God with HIS Holy Spirit completes our and the media's iniquities and shortages.
Couple in-mates phone on a weekly basis to hear a biblical teaching from Anis, pour their hearts before the Lord, and end with prayer as HE comforts their hearts with HIS living word.
By the Lord's power and your prayers, one inmate had just undergone surgery and is healing. Another is studying Christian theology by correspondence. An ex prisoner who accepted the Lord as his savior is getting married tomorrow.
We also hold some short visits to prisoners' families, mostly outdoor in their own towns and villages. Trying to care for their Spiritual and physical needs.
king's Kids
We can say that King's Kids and young leaders' activities are doubled now by zoom alongside small group meetings. In August we held couple, one- night camps, on the land and recently we had special activities for Thanksgiving and Christmas.
The House od light land and ministry 
We're privileged to have the land, full of physical and spiritual fruit. All our meetings, visits, and counseling take place there. More fellowship through phone, on rainy days.
click the button below and
Enjoy below the King's Kids christmas greetings :
Recent News
---
Upcoming Events
---

You are here: House of Light > About