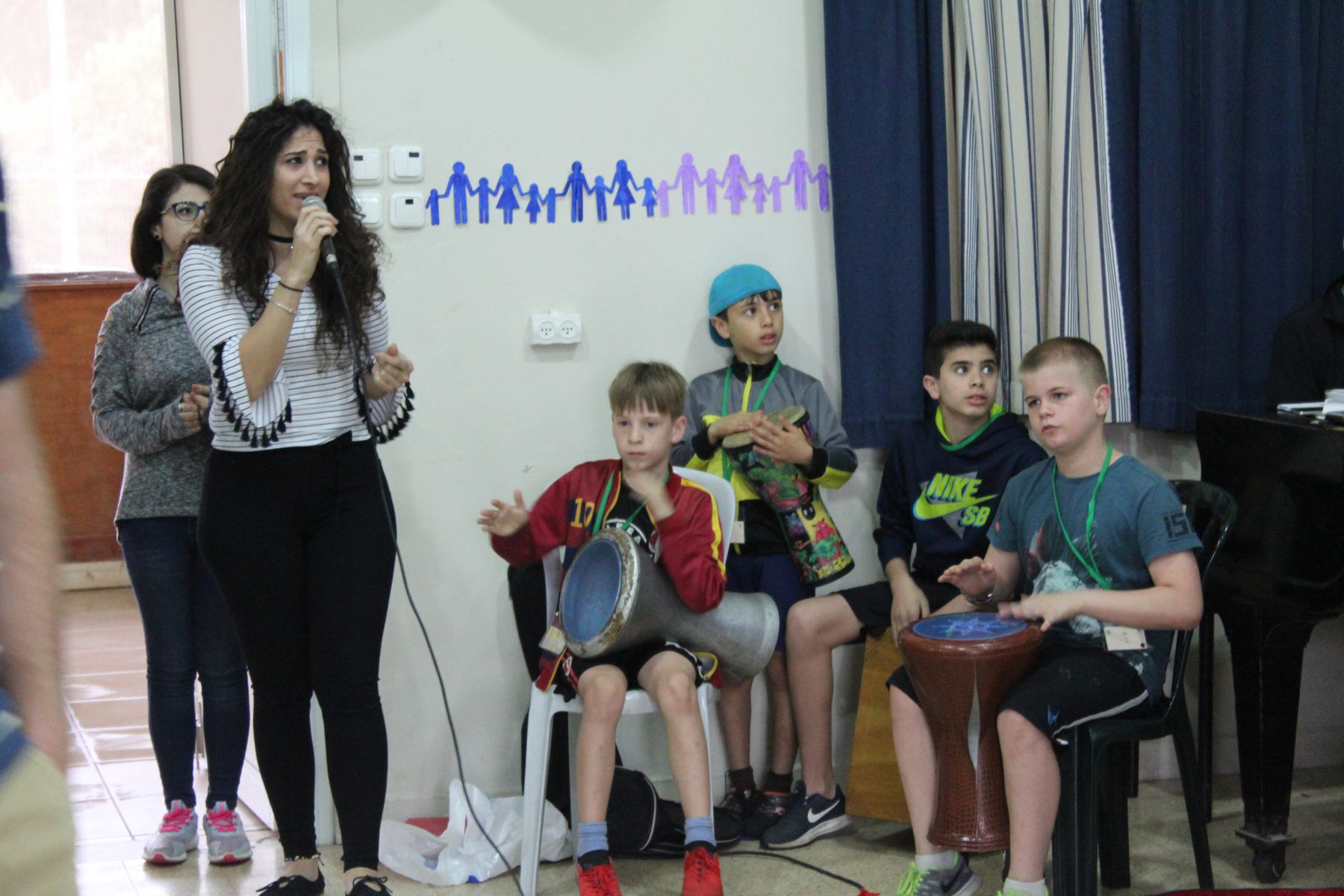 Leadership Families' Camp


Wed , 11-4-2018



3327 views

From the 23rd of March to the 25th of March another amazing Family Day with Jewish, Arabic and Swiss families  took part in the Baptist Village near Petah Tiqua.
Celebrating that we are blessed by our heavenly father, we're also able to give and serve with a joyful heart and be a blessing to others too, in this way.
---
Leadership Families' Camp -
Families of Faith - March 2018
"As for me and my house, we will serve the Lord" Joshua 24.16

Leadership families, called, equipped and sent… Blessed to be a blessing, yet targeted by the enemy and in need of a time to deepen their bonds and refresh their family vision, a time to link UP by re-inviting Jesus in their family life, IN by growing in their team spirit and OUT by realizing again what they are called for as a family team.
This was the 5th family camp to be held by King's Kids Israel in cooperation with Families of Faith Switzerland and this time 17 Jewish and Arab families took part as participants and another 9 staff couples and families and many more individuals that helped staff the camp, all adding up to about 135 people on site.
Families of Faith in Israel, run by King's Kids Israel (under House of Light) and in cooperation with a team of families and individuals from various Arab and Jewish congregations in the land aims to help families realize their calling, develop a dynamic relationship that helps them enter into that calling and become a channel of blessing for their entourage, and even further.
"You are welcome, you are unique and loved, you are called and chosen as a family" were the words called out and proclaimed as each family walked down the "isle" and entered the meeting room which's floor was quilted with tens of colors of carpets, one to seat each family… Just by that view alone, everyone could tell this was gonna be a different kind of experience…
We spent times in joyful worship, family team building activities, times in studying the word, hearing testimonies, receiving prayer, partnering with a family that comes from the other nation, creating family theme songs, dreaming, discussing, crafting and simply having fun… (We also ate a lot of great food in case you were wondering).
Our Faithful Father, the creator of all families, He spoke and touched each heart, He revealed His own heart to each family in a different and personal way and He met us all. All glory and honor and worship be unto Him, the Almighty Lord of all the generations.
Here are some of the feedbacks of the families taking part:
One family wrote a feedback from each of its members:
10 year old: "I learnt that a good team is a team that works together"
8 year old: "I learnt that the enemy targets the family with his arrows"
6 year old: "Everyone needs to cooperate together in order to reach the goal"
Mom: "That we need to encourage each other more and celebrate the small victories"
Dad: "We need more times as a family together"
"This camp truly helped us understand how important it is to plan and be committed and protect our family and couple quality times."

"We understood that it's never too late to stop and restart in our family vision."

"This time has exceeded all our expectations"
Hallelujah…. Blessed to be a blessing… (Genesis 12,2)
This article is also available in Deutsch // Nederlands //
Recent News
---
Upcoming Events
---