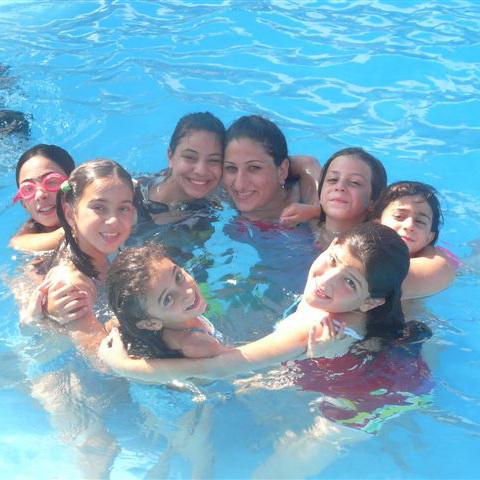 My Story with God


Sat , 3-9-2011 by Rajaa Grimberg



3753 views

God's faithfulness generation to generation
---
My story with God
"Do you realize that almost all of these kids are a second and third generation in the House of Light?" asked my dad, Anis, as we were both swaying the swings with his 2 youngest grandchildren and watching the young leaders gather the 40 kids into the hall to have another time of worship and Bible study...
Our God is the same all through the generations… The God of Joseph, David, Daniel and many other heroes of faith, is the same yesterday, today and tomorrow and He is my God as well… That was the theme of our 2 night camp with the little King's Kids Galilee team. After studying about those characters, their walk with the Lord, the way they obeyed Him, their gifts, their prayer life and sacrifice, each of the children received his personalized "book" and together with a leader, one on one, was encouraged to write his own story with God and to start keeping a journal, either with words or with drawings, whatever he/she would like or is able to do.
It was amazing to realize that almost all of the kids attending this camp have already asked Jesus into their hearts, some in the camp last year, others two or three years ago, and some just an hour before we had that one on one talk, during the time of worship… Discipleship, that is one of the main aspects of our ministry with these kids.
A great joy and peace filled our hearts during this camp, despite the heavy heat and the smaller number of leaders, the Lord's grace has been sufficient and filled all the needs at each moment.
One of the kids was very sad when I said that we will have a break now and King's Kids meetings will continue only in October (in Arabic we say the 10th month), he later asked the leader who spoke to him one on one: "why is it so long till we meet again, can't it be less than 10 months?"
Another sentence that made me smile was a 10 year old girl who said to me: "before I knew Jesus all I loved was the life of disco and dancing"… I was sure she heard that somewhere in someone's testimony and decided to adopt that version… but even so, she was so honestly saying that Jesus changed her life.
We praise the Lord for working in the lives of these little ones and touching their hearts in various ways… about 4 kids prayed to receive Jesus and many shared where they want to see more of Jesus in their lives… These little ones have great and big encounters with Jesus, being in their company can teach us all a lot.
This article is also available in Nederlands //
Recent News
---
Upcoming Events
---