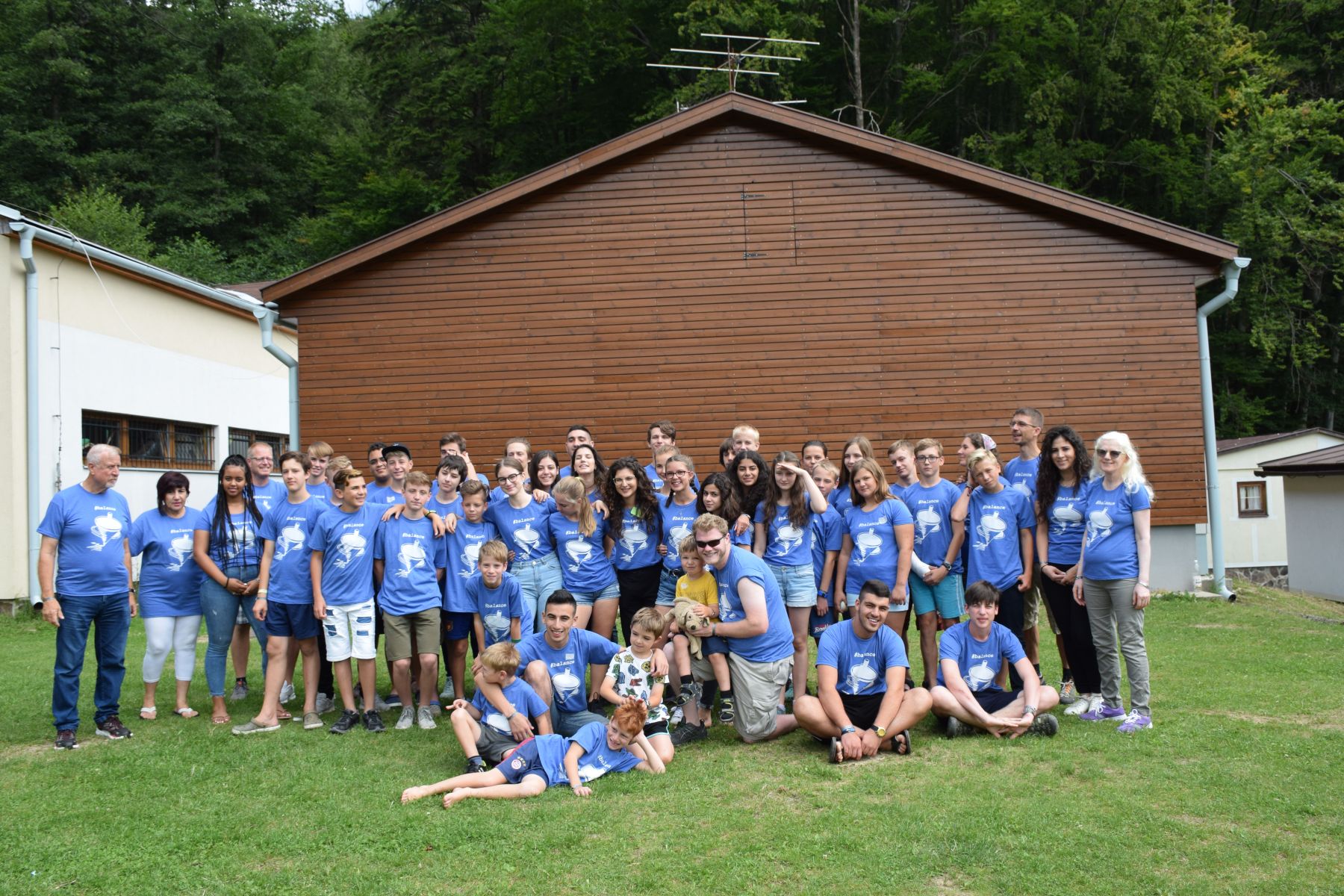 Update on King's Kids Israel outreach to Slovakia 2018


Sat , 13-10-2018



5371 views

In 1993 the Lord sent a delegate from King's Kids Switzerland and Germany to launch what is now existing as King's Kids Israel. This past summer, we, as King's Kids Israel flew to Slovakia to help launch their King's Kids initiative. This has surely been a beautiful Kingdom principle of paying forward.
---
 Twenty six Arab and Jewish Israeli Kingdom ambassadors prepared to go, but we started off as 25 as one of the staff was very sick and unable to join the flight, we arrived in Slovakia as 24 since one of the participants was denied visa and had to stay back in Tel-Aviv, it was a tough beginning, yet a platform for a faith building experience. The whole team united in prayer and asked everyone around to pray and within a few days our staff member had joined and the Ethiopian young lady received her visa and was able to join us for the second part of the outreach.
We spent the first week with 27 Slovak youth who came with their family to join the YWAM Slovakia annual family camp, so we actually had a camp within a camp, this was the boot camp focused week.
On our second week we moved on to the YWAM Slovakia base and 10 of the Slovak youth stayed with us, this was the outreach focused week.
We had asked the Lord before going on this outreach that it may be a time for salvation, discipleship, multiplication and unity.
Salvation:
Already on our first worship night (second day of camp), we saw the Holy Spirit come and renew youths' commitment to Jesus, many were repenting, asking for prayer and two youth even gave their life fully to Christ that night.
On many other occasions during the camp more youth were very honest to share their struggles and asked for prayer and forgiveness of the Lord, Hallelujah.
We also had many conversations during outreach times with people who showed interest in God's word and we shared the gospel with some of them and know that the Lord will continue to water those seeds that were planted.
Also during the second week, as we ran the activities and spiritual input of a local Gypsee camp of 40 kids, we were able to minister to those kids and share the message of salvation with them.
Discipleship:
Such outreaches surely offer a greater amount of one on one times with the youth and a daily routine of accompanying them in their walk with the Lord.
Each morning we spent a personal quiet time in the word and some of the reactions about that were:
"Quiet times have been the best part of this camp for me, spending this personal time in the word, I want to keep doing that when I return home"
"The Lord spoke to me about my worries and fears during the quiet time and changed my heart"
One of the Slovak youth was asked if he enjoyed getting to know the Israeli team, he said: "It was great to connect to these great new friends, but was even greater was that I got to truly connect to God"
The times of outreach were a great discipleship tool as well, we were all challenged to live a lifestyle of evangelism and sharing Jesus with all but also while doing clean up and practical work at the base for a couple of days, learning how to do all things as unto the Lord, and seeing the heavenly joy there is in giving rather than just receiving.
Multiplication:
Many Slovak families got to know King's Kids for the first time and even joined us on an outreach event in the close by city centre, we went as one team of Israeli and Slovak King's Kids, including parents of the youth. It was a mighty experience for us all to have such an intergenerational multi cultural outreach and proclaim God's Holy presence in the midst of that city.
By the end of that first week, many parents gladly agreed to receive any information of upcoming King's Kids Slovakia initiatives, Hallelujah, this surely was one of the goals of our outreach.
Unity:
Being a team of Arab and Jewish Israelis is always an opportunity to grow in living the unity of the body of Christ, it is like a marriage commitment between those two nations, choosing to be one despite being each so uniquely different.
We can truly say, we were one big family, as Israelis but also together with the Slovaks, a family that communicates, asks for forgiveness, forgives and testifies of Jesus' love. Hallelujah, it must have been all of you prayer warriors holding us up before the Lord.
We saw God's faithfulness in fulfilling His purposes regardless of how able we were to keep constant sight of those purposes, each day as the staff prayed and ask the Lord to lead, sometimes because we were too exhausted to lead ourselves, we saw Him complete the whole picture in unexpected ways much beyond our abilities.
Hallelujah
This article is also available in Nederlands // Deutsch //
Recent News
---
Upcoming Events
---